Item: Lace Front Wig
Hair Color: highlight
Hair texture: straight
Hair Length:10-24Inch
Cap Size: Average Size
Lace Color: Medium Brown
CAP CONSTRUCTION
---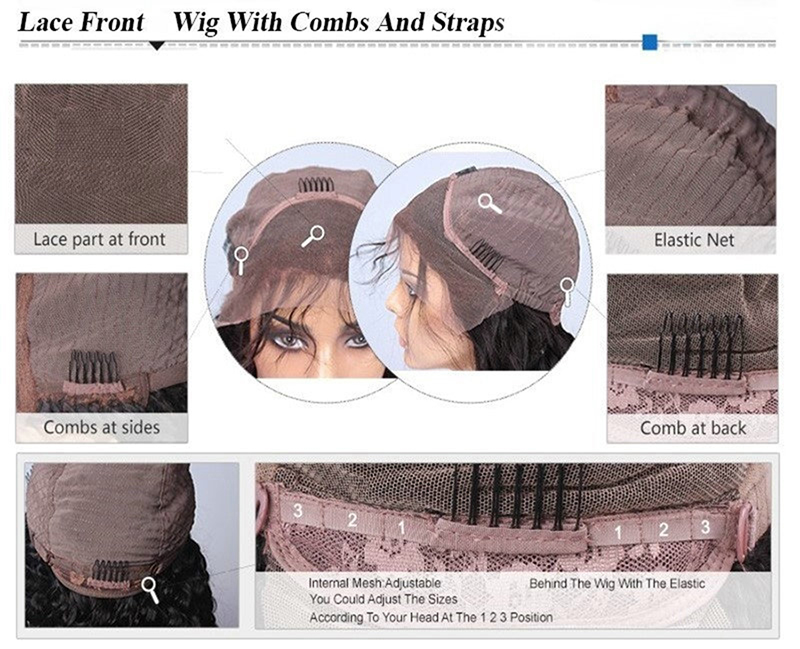 PRODUCT DETAILS
---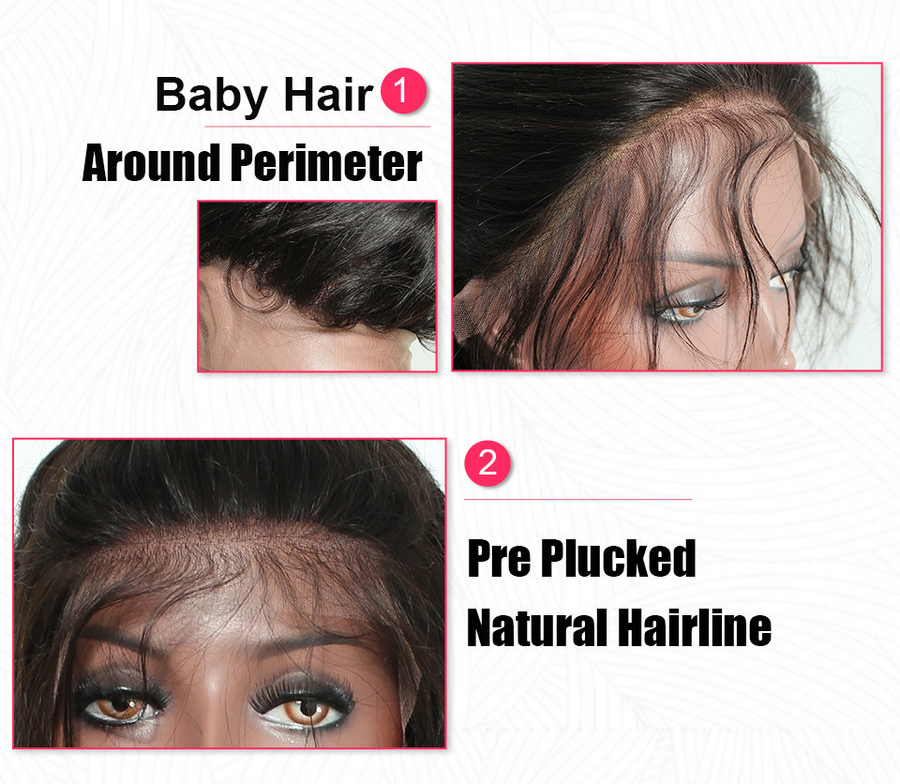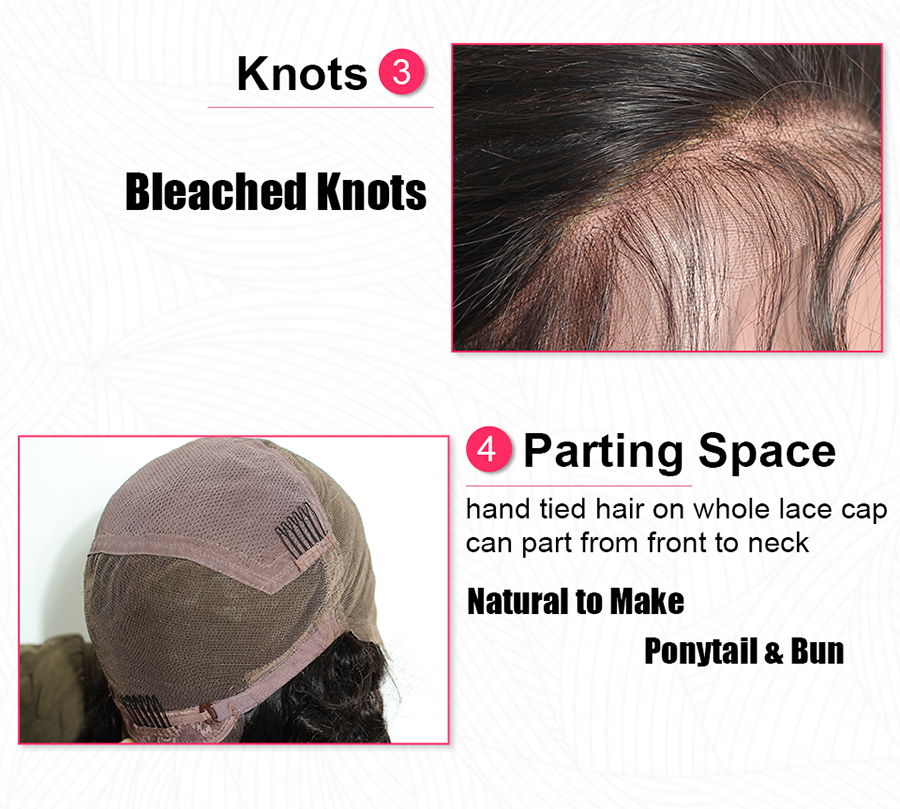 MEASURE CAP SIZE
---


ABOUT SHOPPING
---
Address are unavailable to revise after paid. Please Double check the address info. otherwise you need to cancel it and place new order with correct address
-----------------------------------------------------------------------------------------------------------------------
TAX
VAT & TAX might be charge for the international import package.we are not responsible for any custom duty or tax. hope you can kindly understand.
-----------------------------------------------------------------------------------------------------------------------
HAIR COLOR
100% human hair in natural color (black or a little brown) colors are seclected at random. if any special request please contract us before place order.
-----------------------------------------------------------------------------------------------------------------------
FOR SECURITY CONCERN
Don't use P.O.BOX address, please use physical address. " Leave at door " package may lost at high risk.
-----------------------------------------------------------------------------------------------------------------------
ABOUT SHIPMENT
---
Order will be shipped out within 1-3 working days. From Monday to Saterday is Business day.except public holidays.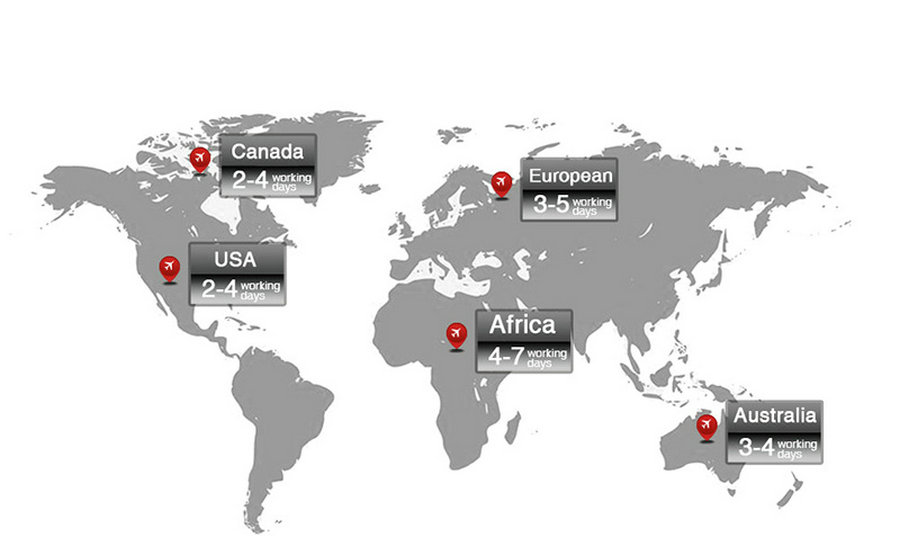 Customer service
---
Anything need to help pls contact :
Julia
whatsapp:+8618653210139
Email: charmingbeautymanager@hotmail.com
7Days Exchange or Return
---
you could have enough time to decide if the item is not right for you. Exchange or return is available.

1) To be make sure the hair is in original state. No-cuting lace for wigs, No-cuting tracks for bundles,No washing, No smell, No dyeing, No bleaching.

2) Buyer need to pay returning shipping cost when you bought Wrong Hair or just Don't like the hair.

3) Over 7 days Return and Refund request will not be accepted.
What is Virgin Hair?
---
Virgin hair is totally unprocessed hair. It is 100% natural and hence there are no damages to the cuticles. We select the hair by exercising great care and ensuring that it is soft and beautiful. All of our virgin hair is Remy. The end results with beautiful long lasting hair and Lots of body. You will be 100% satisfied with our hair extensions products.

What is Single Drawn Hair?
---
Remy Hair Single Drawn: This type of Remy Hair is taken out directly from the scalp by shaving the head. Care is taken to remove the very short hair, with the longer hair, found in different hair length, giving a pony tail like appearance Every hair piece looks like a ponytail made of different lengths of hair. 'The very short hairs have been removed. For example: a hair piece of l5" to l8" inches of Remy quality and single drawn * have hair lengths of 15, 16, 17, and 18 inches. All hair is in the same direction
What is Double Drawn Hair?
---
Remy Hair Double Drawn: This type of hair has the same wave length in a piece. The hairs are arranged with equal lengths. There will not be short hair in a piece 90%-95% same length. Every hair piece contains only hair of the same length. The process is done by hand. For example: a hair piece of 22" inches of Remy quality and double drawn has hair lengths 21"& 20" only. It contains no hair shorter than that.
Can I color this hair?
---
Yes, as it is l00% virgin human hair which is not processed in any way. So you can color the hair. Generally it is advised to make any major color changes after having your extensions applied.
What type of hair care products should I use?
---
Treat this hair like your own hair. Use good quality shampoo and conditioning products. Avoid using heavy greasy pomades.

How to take care of the curly hair?
---
Please use warm water and neutral shampoo (not alkaline) to wash it. when the hair is wet in water don't pull or scrub the hair strongly, just pat gently . after wash the best way is hanging it in the shade let it natural drying don't dry it in the sun.when the hair is about 90% drying please use hair elastin nourished it so can provides a natural moisturizing feeling and keep the curly bounce. if you feel the hair is stiff please soak it in the olive oil to recover .

why the hair end dry and split?
---
As we all know for human hair grow from human scalp . the longer hair the lesser nutrition rech to ends. our sourcing department will pick out the badly damaged ends raw hair, but few splits ends can't be avoided.

why the hair is shedding and tangle ?
---
Please use warm water and neutral shampoo (not alkaline) to wash it.Avoid using heavy greasy pomades.don't pull or scrub the hair strongly.use your finger or wide-toothed comb to comb it.don't use too much heat on the hair.after wash if use hair dryer to dry it please just blow the hair root.

How long does the hair last?
---
100% Pure Virgin hair can last for a very long time, depending on how. You maintain it. Treat it like your own hair and take good care of it for it to last even longer. Many hair extensions prefer Indian hair because it is just so beautiful, and since ours is unprocessed, it can last longer than any other kind of hair.

How to measure the hair length?
---
as we know the hair length is refer to the hair in straight sate . wavy and curly hair will look shorter than straight although the same hair length . so you need to stretch the hair in straight then measure the length.
---
We accept the payment method
---
Paypal,Western Union or Moneygram.please contract us before you send the money.

How to send payment through western union?
---
Send money from an Agent Location
Send money anytime, anywhere from one of thousands of Western Union Agent locations around the world. Agent locations may be in banks, travel agencies, post offices, airports, currency exchange offices, supermarkets, grocery stores, and check cashers.
STEP 1: Complete the Form
Fill out the required form. Then, simply show the Agent clerk your identification card.
STEP 2: Present Payment
Give the Agent clerk the form, cash and sign the receipt.
STEP 3: Get the Receipt
Your receipt will have the MTCN (Money Transfer Control Number) that will allow you to track the status of your money transfer online.